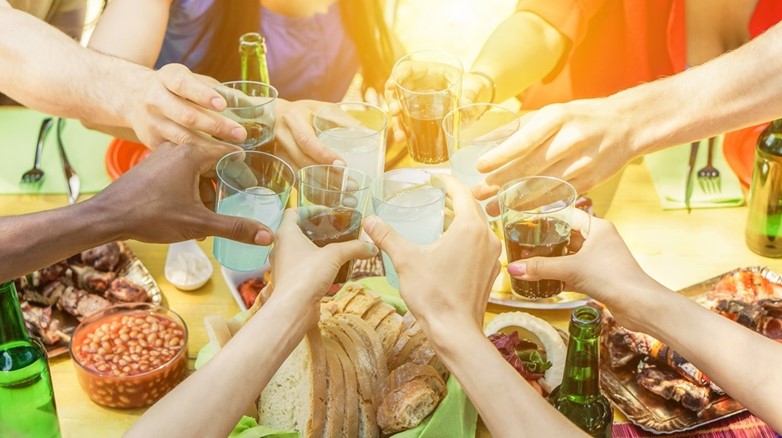 If you're planning a family get together, or a summer BBQ this month, here's some of our outdoor party essentials.
Summer garden furniture for hire
As with any party, the first thing you need to think about when hosting a summer garden party is your seating arrangements. Whether you're hosting an intimate soiree or a large summer BBQ, the likelihood is that you're not going to have enough seats for all of your guests to sit and enjoy their burgers. So, with that in mind, why not think about hiring garden furniture to ensure that everyone is comfortable. If you think that your daytime celebrations might continue long into the night, our range of folding wooden benches not only look the part, but they're also easy to move and store away to allow your guests the chance to mingle, or to put easily to one side if you wish to enjoy an evening of dancing! Alternatively, if you're planning a smaller gathering, our range of stylish rattan garden furniture for hire includes everything from wicker sofas to elegant bar stools and tables to help to create the perfect summer party setting.
Summer party glasses and china
You can't have a summer garden party without fabulous food and flowing drinks, but the last thing you want to do at your own celebration is to slave away in the kitchen all day. Instead, keep your friends and family happy by hiring an industrial-sized BBQ to cook everything from burgers to kebabs? 
Your choice of drinks will determine what glasses you're going to need; for example, if you're planning to stick with the European vibe, sangria jugs and beautiful wine glasses.
Giant games hire
From Giant Jenga and Connect Four to old favourites like Croquet and Skittles, we stock a wide range of exciting garden party games on a giant scale to keep your guests entertained. 
Garden party pagodas
Though this beautiful heatwave shows no signs of leaving, you can never completely rule out rainfall in Britain. Make sure the rain doesn't ruin your celebrations by hiring a pagoda for your guests to keep dry under.
For more information about any of our summer party furniture and equipment for hire, or if you need advice on quantities for your event, give us a call on 01225 812059 or alternatively you can email us at info@minesleisurehire.co.uk.